Quiz: Where is the oldest town in the continental USA?

Quiz- Who said- The Pellet with the Poison is in the Vessel with the Pestle?
---------------------------------------------------
History for 6/3/2009
Birthdays: John Paul Jones, Jefferson Davis, Josephine Baker, King George V, Henry Shrapnel, Tony Curtis is 84, Allen Ginsburg, Collen Dewhurst, Alain Renais, Curtis Mayfield, Paulette Goddard, Maurice Evans, Jack Oakey, Jan Peerce, Zoltan Korda, John Dykstra, Tom Arnold, Hale Irwin, Chuck Barris is 80

The First Friday in June is commemorated as DONUT DAY, when we reflect on the origins of the portable cake. It's birth in 1847 is credited to a Maine sea captain Hanson Crockett Gregory. Out at sea, the old salt had his breakfast interrupted by a New England squall. So he stuck his cake onto the spoke of his ship's wheel, while he steered out of danger, thereby creating the legendary hole.

1579- Sir Francis Drake, his ship the Golden Hind parked in Drake's Bay or Anchor Bay or wherever, claims California for England. He calls it Nova Albion. Early explorers thought North and South America was one big island. Magellan had found the way around the southern tip. Drake repeated Magellan's route around South America to attack Panama and the Peruvian treasure fleet. After which he sailed north trying to find the northern end of the island so he could sail around the top to get back into the Atlantic. By Mendocino California Drake realized that this was one big mother of an island and it would be wiser to turn around and go home another way. The Northwest Passage isn't discovered until Canadian ice breaker does it in 1958.

1778- MOTHER ENGLAND OFFERS A DEAL- After the French, Dutch and Spanish decide to intervene in the American Revolution, and pile on Britain, The British Government under Lord North offered the rebellious American colonies all of their grievances, taxation, seats in Parliament. Everything short of full independence. The Continental Congress says too late, you're dealing with a separate country now.

1779-HMM, WHAT TO DO WITH DANGEROUS PRISONERS..? British General Sir Henry Clinton had a problem. He had just captured Charleston South Carolina and accepted the surrender of the largest number of American rebels- 4000, as many as his own army. Now orders from London were to leave Lord Cornwallis with a force to subdue the South and return to New York. But what about the prisoners? Today Clinton published an edict that all rebels who take an oath of loyalty to the Crown will be released. His subordinate grumbled:"Sir Henry doesn't understand that these rebels swallow an oath to their King then an oath to their Congress, with the same ease his Lordship swallows a plate of poached eggs!"

1846- General Stephan Kearny with his Army of the West forming in Texas received orders from Washington to invade Mexican Alta-California.

1851- The American clipper ship Flying Cloud began her maiden voyage from Sandy Hook New York. She was so fast she could sail from New York around South America to San Francisco in 89 days, making her the most celebrated Yankee merchant ship and with the British Cutty Sark the subject of numerous model boat kits.

1864- BATTLE OF COLD HARBOR- The Civil War battles between Robert E. Lee and Ulysses Grant had settled into something resembling the trench warfare of World War One. This day General Grant, mistakenly believing Lee was abandoning his impregnable Petersburg defense lines, launched huge frontal attacks near Cold Harbor. Seven thousand men were cut down in 20 minutes. Before rising from their fortifications to the attack, Union men wrote their names on pieces of paper and pinned them to their shirts so their bodies could later be identified. One Massachusetts private wrote in his journal: "June 3rd. I was killed today." He went out and was indeed killed. By the third assault the Yankee army was near mutiny. A captain reacted to the order to attack: "I won't go back out there if Christ Almighty himself came down and ordered me to!"


In two months battle Grant had lost 20,000 men, more than Lee had in his entire army. The newspapers started to call him "the Butcher". But Grant knew if he held on, he would defeat the Confederacy, if only by sheer weight of numbers. Still, for the rest of his life he regretted his attack at Cold Harbor.

1875- Harper's Weekly Newspaper reported the Kansas Pacific Railroad was bowing to editorial pressure from back east and would no longer allow it's passengers to shoot at buffalo from their moving trains. It had become quite a tourist attraction.

1888-The poem: "Casey at the Bat" by Edward Lawrence Taylor published in the San Francisco Examiner.

1923- Italian Prime Minister Benito Mussolini gave Italian women the right to vote.

1924- THE FIRST D.J.- Moses Baritz, working for the BBC affiliate in Manchester England, started a radio program where he spun classical records and chatted in-between song cuts, inventing the Disc Jockey format.

1924- Writer Franz Kafka died in Keirling Austria. He left instructions to Friends to burn all his unfinished manuscripts including the Trial, but fortunately his friends did not.

1929- Movie stars Douglas Fairbanks Jr married Joan Crawford.

1928- General Chang Zhao Lin was one of the last Chinese warlords to give in to the ascendant Kuomintang Nationalist front led by Chiang Kai Shek. Chang yielded his control of Peking to the Kuomintang and went into retirement . But soon after boarding a train to Manchuria he was killed by a bomb. It was blamed on Japanese agents, but no one is sure. The intrigue and internal chaos of the time inspired several films and novels like Shanghai Express, the Bitter Tea of General Yen and Lost Horizons.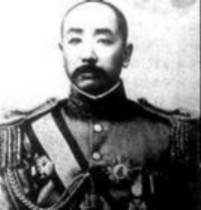 1943- First Day of the ZOOT SUIT RIOTS- In Los Angeles Navy and Marine servicemen awaiting embarkation to the Pacific battlegrounds clashed with Hispanic gangs. Truckloads of off-duty servicemen return to town to enlarge the fight. The servicemen would choose who to beat up based on whether they were wearing a zoot-suit. They beat up two 13 year olds sitting in a theater watching a movie. Downtown L.A. becomes an urban war zone for several days…so, this is something new-?

1944- Nazi meteorologists in Norway predict a storm system over Europe to last all week. German High Command was sure an invasion of Europe was imminent but that Eisenhower would need at least 4 days of good weather to launch an attack. The original date for D-Day was supposed to be tomorrow June 4th but this night Eisenhower canceled the go-ahead until June 6th. The tides would never be this favorable again until September. Field Marshal Rommel, deciding there would be no invasion that week, goes home to Germany for conferences and his wife's birthday, June 6th.



1946- THE BIKINI went on sale. Parisian designer Jacques Castel and lingerie shop owner Louis Reard invented the two piece women's bathing suit. Named the Bikini for the Atomic test in the Bikini, islands Castel said it would "hit the fashion world like an atomic bomb". The first model to wear it was a stripper-Micheline Bernardini, because the regular fashion models refused to parade around in 'Castel's flimsy straps'.

1946- A consumer study finds there are only 10,000 television sets in America.
A follow up study five years later finds the number at 12 million.

1948- The Hale telescope at the Mount Palomar Observatory in California dedicated. The 200 inch mirror had taken 11 years to polish and the observatory two decades to build. Called the "Giant Eye" it gave us out first looks at nebulae, black holes and doubled our depth perception of the size of the Universe.

1949 - Dragnet is 1st broadcast on radio ( KFI in Los Angeles ). Creator Jack Webb wanted to capture the dry, non-theatrical delivery he heard real cops use. He ordered his actors to "stop acting, just read the lines". Webb wrote the scripts from real LAPD cases and starred in them as well. At the end of a days' recording, the crew adjourned to Webb's room where he mixed martinis.

1965- Edward White becomes the first American to walk in space in Gemini VII. Cosmonaut Sergei Leonov walked in space several years earlier.

1967 - Aretha Franklin's "Respect" reaches #1. Sockittome, sockittome, sockittome.

1968- Artist Andy Warhol was shot in the gut three times by Valerie Solanas, author of the "SCUM Manifesto". Warhol barely survived. Solanas was institutionalized.

1971- The First artificial gene created.

1976 –Scaramouche, scaramouche, can you do the Fan-dango? Queen's single "Bohemian Rhapsody" goes gold.

1980- President Jimmy Carter announced the United States would boycott the 1980 summer Olympic Games in Moscow because of the Soviet Invasion of Afghanistan. The Russians boycotted the LA Olympics in 1984 and left Afghanistan in 1989. We've been stuck there since 2001.

1986- Attorney Roy Cohn was disbarred by a federal appellate court. It was a symbolic act because Cohn Was dying of HIV/AIDS. In his career Cohn had prosecuted the Rosenbergs, helped Sen Joe McCarthy in his anti-Communist witchhunts and defended Mafia dons like John Gotti. Despite being gay himself, one of Cohn's last acts was to lobby New York State legislators from his deathbed to defeat a Gay Rights Bill.
----------------------------------------------------------------------------------------------------
Yesterday's Quiz- Who said- The Pellet with the Poison is in the Vessel with the Pestle?

Answer: Danny Kaye in his comedy The Court Jester (1955). But the Flagon with the Dragon has the Brew that is True..!
| | |
| --- | --- |
| | |