Today is the Centennial of the birth of Disney animator-director Jack Kinney.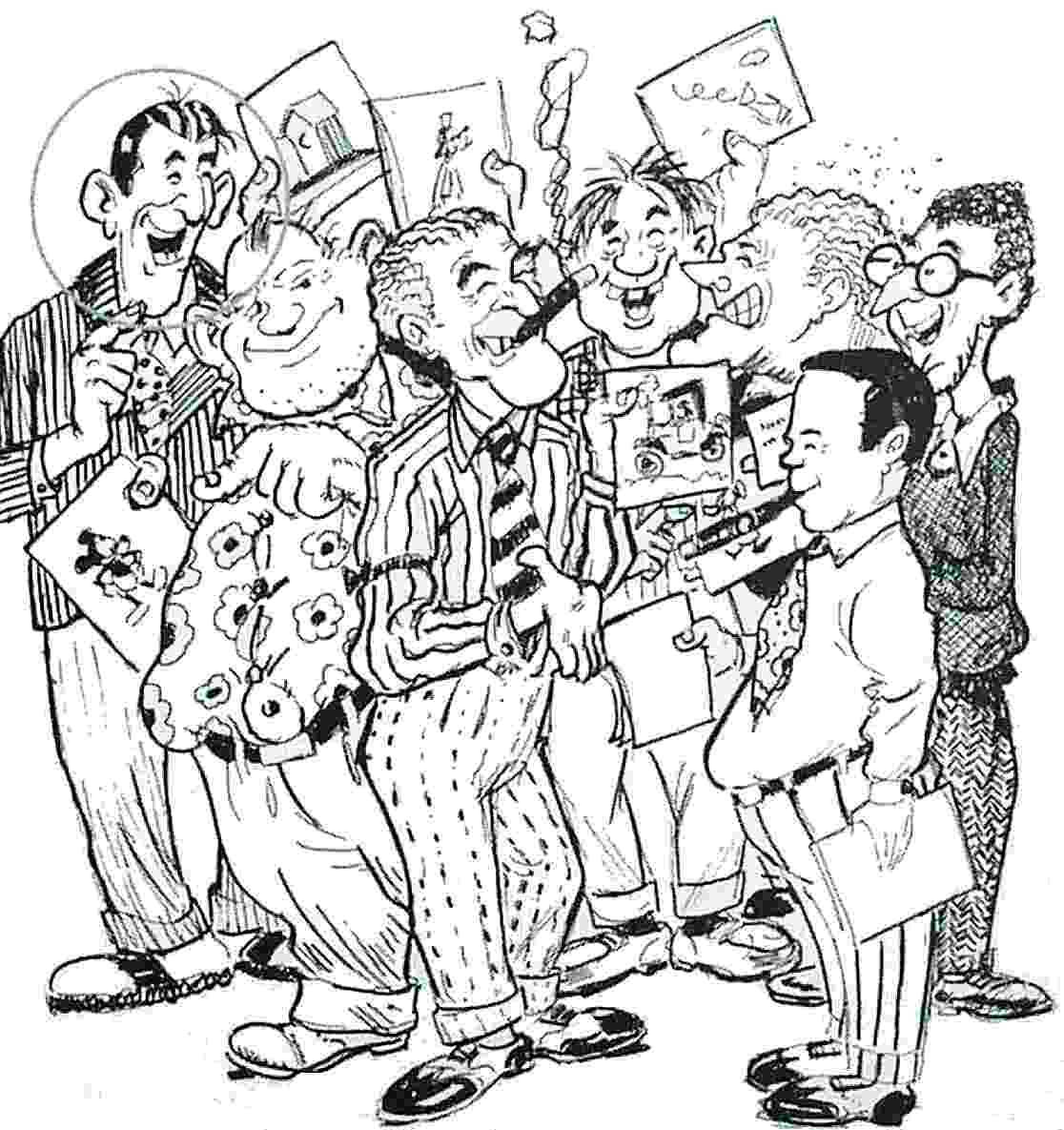 Kinney in the center, surrounded by his colleagues like Carl Barks and Roy Williams. Sketch by Jack Kinney

Kinney 1909-1992 born in Utah and joined the studio in 1931. He was an animator on such hits as THE BAND CONCERT (1935) and MOOSE HUNTERS, He later went into storyboard and directed many of the funnier SPORT GOOFY shorts like HOCKEY HOMICIDE and MOTOR MANIA. He also directed the Oscar winner of 1943 DER FUEHRER'S FACE, and CASEY AT THE BAT. He also directed the Mr Toad section of ICHABOD & MR. TOAD.




Kinney described how he was laid off after many years of memorable service by a freshly minted production exec who never heard of him. I'm sure many of my generation know what THAT feels like! He did animation in the Southwest and worked with creating film making skills among Native American groups on reservation.

In retirement he wrote a wonderful unauthorized tell-all about the Mouse-House called Walt Disney and Other Assorted Characters. It's out of print, but if you see one, jump on it. It's a great resource for an alternative view of the studio, written without a political agenda, but without rose-colored glasses either.

He clearly admired Walt Disney, but he didn't shrink from describing him at times as a chain-smoking neurotic fascist, who enjoyed his scotch at the end of the day. Kinney was also very close to Roy Williams, the Big Mouseketeer from the Mickey Mouse CLub TV show. Kinney illustrated it all himself.

HAPPY 100TH, JACK!
| | |
| --- | --- |
| | |