Question: What do writers Sir Arthur Conan Doyle, American Oliver Wendell Holmes and Russian playwright Anton Chekhov all have in common?

Yesterday's Question answered below: Studio heads Louis B. Mayer and Jack Warner were called Movie Moguls. What is a Mogul?
----------------------------------------------------------------
History for 11/18/2009
Birthdays: Armelita Galli-Curci, Karl Maria Von Weber, W.S. Gilbert, Johnny Mercer,
Astronaut Alan Shepard, Louis Daguerre, Brenda Vaccarro, Eugene Ormandy, George Gallup, Warren Moon, Pam Dawber, Rocket Ishmail, Owen Wilson is 41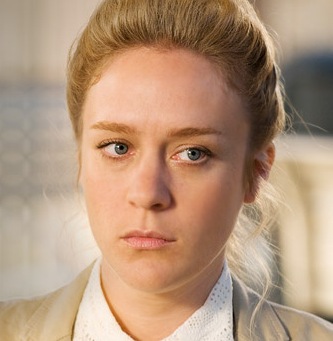 Chloe Servigny is 35

500 A.D.- Today is the Feast day of the Irish Saint Mawes, who was born in a barrel floating in the sea.

It's hand drawn animation day! See below- 1928.

1421-In Holland a dyke holding back the Zuyder Zee River gave way and the ensuing flood killed 10,000.

1602- In Transylvania, 22 year old English soldier of fortune John Smith killed three Turkish warriors in single combat. Such single matches were normal before a large battle. The Voivode or Duke of Transylvania, Sigmund Bathory, granted the commoner Smith his own coat of arms, with three Turkish heads. This is the same John Smith who will go to Virginia and meet Pocahontas in 1607.

1718- Francois Voltaire's first major work, the play Oedipe, premiered in Paris.

1863- Abraham Lincoln boarded a train to Gettysburg to deliver "a few appropriate remarks" to dedicate the new national cemetery there.

1865 Mark Twain's first story "The Jumping Frog of Calaveras County' published.

1902- THE TEDDY BEAR BORN-The Washington Evening Star published a story of how President Teddy Roosevelt while hunting couldn't bring himself to shoot a grizzly bear cub. Cartoonist Cliff Berryman illustrated the incident with one of his signature "dingbat" bear cubs in a gesture of "oh no!" Brooklyn toymaker Morris Mitchcom sewed a doll from the illustration in the newspaper and sent the first one to the White House.



1928- HAPPY BIRTHDAY MICKEY MOUSE- At the Colony Theater in New York Walt Disney's cartoon "Steamboat Willie" debuted- The first major sound cartoon success and the official birth of Mickey Mouse. Two earlier silent Mickey's had been done, but they were held back when the sound experiment went ahead.



1942-The KEYES RAID- The British army in North Africa had had enough of their German adversary Rommel the Desert Fox, so they sent a suicide commando mission to the Afrika Korps HQ just to kill him. Desert warfare was so porous the front lines were virtually non-existent. Unfortunately, Rommel was far away in Rome the night 50 British and Australian commandos shot up his offices.

1953- Singer Frank Sinatra had been having trouble with his sputtering career and his crumbling marriage to screen sex goddess Ava Gardner. This day songwriter Jimmy Van Heusen found Old Blue Eyes on his bathroom floor with his wrists slashed. Heusen bound his wounds then called his agent rather than the police. Sinatra recovered and soon his career revived and he had a new marriage. His subsequent rough use of women afterwards, calling them "broads" and using and discarding them, may have come as a reaction to his rough treatment in the soft hands of La Gardner.

1963-The first push button telephones go into service.

1964- In a public statement to the press FBI director J. Edgar Hoover called Dr. Martin Luther King "The most notorious liar in the country!" This in response to the criticism Dr. King made that the FBI wasn't trying hard enough to track down the murderers of civil rights workers. Hoover always believed Dr. King and the whole NAACP were communists.

1978- JONESTOWN- After visiting U.S. congressman Leo Ryan and his party were murdered, 912 American members of the Rev. Jim Jones cult in Jonestown Guiana commit suicide, many drinking from tubs of Kool Aid, spiked with cyanide.

1985- Bill Watterson's comic strip Calvin & Hobbs debuted.
----------------------------------------------------------------
Question: Studio heads Louis B. Mayer and Jack Warner were called Movie Moguls. What is a Mogul?

Answer: When the Mongol horde swept by India, Mongol warriors who stayed and intermarried with the locals were called Moghuls. The Moghul rulers of India created a great flowering of culture like building the Taj Mahal. The term Mogul meant an all powerful autocratic despot.
| | |
| --- | --- |
| | |