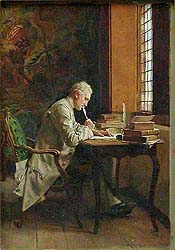 duhh... have I mentioned lately that I wrote a booK?

DRAWING THE LINE Booksigning events planned so far...
October 13th Fri. Burbank Cal. Gordon Biersch - c/o Creative Talent Network.

November 17th Fri. San Francisco Cartoon Museum 313 Mission St., evening talk with
ASIFA/SF 7:00PM

November 18th Saturday -San Francisco- Zeum ,a childrens interactive museum.

November 29th Weds. New York- Chelsea Barnes & Noble, 675 6th Ave near NYU.
7:00PM talk & reception courtesy of the School of Visual Arts and ASIFA*East.

December 8th, Fri. Los Angeles- The Animation Guild Local 839, IATSE Holiday Party, The Pickwick Center, Burbank Ca.

December 14th Hollywood- Dec membership meeting.the preservation society Hollywood Heritage dedicates restoration of 1920s era building near Capitol Records on Yucca that was once the Screen Cartoonists Guild Local 852 offices.

AND MORE TO COME
========================================================================
History for 8/13/2006
B-Dayz: Annie Oakley, Alfred Hitchcock, Fidel Castro, aka The Beard, is 80, Don Ho, Buddy Rogers,
Bert Lahr, Ben Hogan, Richard Baseheart, Saul Steinberg, Regis Toomey, Johann Christoph
Denner (1655)- inventor of the clarinet. Danny Bonaduce, John Logie Baird one of
the inventors of television, Hockey great Bobby Clarke, Daniel Schorr, Bombay movie
star Viyayanthimala

Egyptian Festivals of Isis & Serapis

1907-The first motorized TAXICABS hit the streets of New York. Taxi comes from Taximeter,
a little machine that tallied the fare based on distance traveled. Cab is short
for the earlier form of hired horse drawn carriage. Originally called a Cabriolet,
then a brand name of Hansom Cabs, then just Cabs.

1934- First Little Abner comic strip by Al Capp. Dogpatch, Mammy Yokum, Daisey Mae,
Kickapoo Joy Juice, Jubilation T. Cornpone and the Schmoo are born. Al Capp was
a hard drinking old curmudgeon of a cartoonist who lost one leg when as a child
he fell off a streetcar. He used to bring young women into his office for "interviews"
and would signal the boys in the copy room he had scored by letting his wooden leg
drop loudly to the floor. In his old age he gloried in being a right wing chauvinist
who got into arguments with radical pop stars like John Lennon.

1941- J. Stuart Blackton certainly had an interesting career. The English born artist
became a top newspaper cartoonist, a vaudevillian drag act as Mademoiselle Stuart,
the first American animator, founder of the Vitagraph Company, the movie fanzine
Motion Picture World. He even successfully faked a newsreel of the battle of Manila
Bay in 1898 using toy boats, sparklers and cigar smoke. He made fortunes and lost
them just as quickly. On this day, penniless, he was struck and killed by a bus
on Pico Blvd.

1942 Disney's Bambi opened in theaters nationwide. Today the film looks quaint
but in its time artists felt it was as realistic as artists could attain. One designer
Rico LeBrun had a hunter friend bring in a real deer he shot in the Sierras. LeBrun
set up drawing and anatomy sessions to study the dead animal. But LeBrun was so
inspired by the opportunity he refused to dispose of the carcass even after several
days it began to smell badly and attract flies. Finally the other animators waited
until LeBrun had left for lunch and tossed the rancid thing.

1946- MGM cartoon Northwest Hounded Police, the short in which Tex Avery perfected
the 'Tex Avery Take" - used since in films like Mask, Roger Rabbit and
Casper.

1955- Shooting wrapped on Cecil B. DeMille's The Ten Commandments. He was remaking
the film he had done in silent times. One wag said: DeMille has done God one better
because he has now parted the Red Sea twice."

1991- Jack Ryan died. The Toymaker was the inventor of Hot Wheels toy cars, and
helped launch the doll Barbie.
| | |
| --- | --- |
| | |