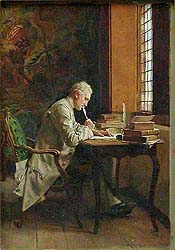 duhh... have I mentioned lately that I wrote a booK?

DRAWING THE LINE Booksigning events planned so far...
October 13th Fri. Burbank Cal. Gordon Biersch - c/o Creative Talent Network.

October 18- USC Seminar, 6:30PM, Lucas Bldng, Department of Cinema Television.

October 23- UCLA Bridges Auditorium, Melnitz Hall, 7:30PM

October 25- Laguna College of Design.

October 30- California State College, Fullerton

November 17th Fri. San Francisco Cartoon Museum 313 Mission St., evening talk with
ASIFA/SF 7:00PM

November 18th Saturday -San Francisco- Zeum ,a childrens interactive museum.

November 27- New York University, Tisch School of the Arts, 11:00am.

November 29th Weds. New York- Chelsea Barnes & Noble, 675 6th Ave near NYU.
7:00PM talk & reception courtesy of the School of Visual Arts and ASIFA*East.

December 8th, Fri. Los Angeles- The Animation Guild Local 839, IATSE Holiday Party, The Pickwick Center, Burbank Ca.

December 14th Hollywood- Dec membership meeting.the preservation society Hollywood Heritage dedicates restoration of 1920s era building near Capitol Records on Yucca that was once the Screen Cartoonists Guild Local 852 offices.
| | |
| --- | --- |
| | |